If you are considering the sale of your Molokai property, let us connect you with the right buyer.
Many people are looking for a piece of paradise and your property could satisfy that wish.
Tell us about the property you wish to sell. We may even have a buyer waiting for it.
You'll be pleased with the results when you list with us.
Stephanie Coble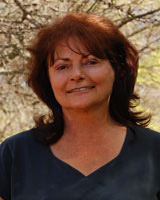 Molokai Real Estate, Inc.
PO Box 177
Maunaloa, HI 96770