If we can help with any of your Molokai real estate questions or if you have suggestions or comments regarding this web site, we'd love to hear them.
Send a little email our way – mkkrealestate@aol.com
Or use the form below to contact us. Either way, don't forget to include your precise email address so we can respond.
Stephanie Coble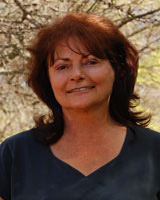 Molokai Real Estate, Inc.
PO Box 177
Maunaloa, HI 96770